Institut Jozef Stefan – JSI
Who are we?
The Jožef Stefan Institute is the leading Slovenian scientific research institute, covering a broad spectrum of basic and applied research. The staff of more than 960 specializes in natural sciences, life sciences and engineering.
The subjects concern production and control technologies, communication and computer technologies, knowledge technologies, biotechnologies, new materials, environmental technologies, nanotechnologies, and nuclear engineering.
The mission of the Jožef Stefan Institute is the accumulation – and dissemination – of knowledge at the frontiers of natural science and technology to the benefit of society at large through the pursuit of education, learning, research, and development of high technology at the highest international levels of excellence.
Why we are participating in the project
JSI is motivated to facilitate the Portability of Micro-Credentials, determined by all partners of the MicroHE project. The challenge for the researchers of the institute is to draft the meta-data standard and to develop an online clearinghouse to facilitate recognition, transfer and portability of micro-credentials in Europe. JSI is also keen to explore the possibilities of assigning the micro-credentials to the OER repository Videolectures.Net and to promote the state of the art related to micro-credentialing in European Higher Education within our networks; mainly within our networks of researchers and policy makers in the field of Open Education.
Our role in the project
JSI is the leader of Work Package 4 and is the technical partner in the consortia. Alongside the activities related to gathering the state of the art in micro-credentialing, it will also facilitate the portability of micro-credentials by proposing a meta-data standard. JSI will develop an online clearinghouse to facilitate recognition, transfer and portability of micro-credentials in Europe.
Our Team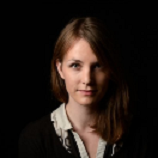 Mihajela Crnko
Head of Videolectures.Net
Mihajela Črnko is head of Videolectures.Net, an award-winning free and open access educational video lectures repository. The lectures are given by distinguished scholars and scientists at the most important and prominent events like conferences, summer schools, workshops and science promotional events from many fields of Science.
MicroHE
Matjaz Rihtar
Researcher in Computer Science
Matjaz Rihtar is a researcher at the Artificial Intelligence Lab at Jožef Stefan Institute. He studies Artificial Intelligence, Machine Learning and Big Data.
MicroHE